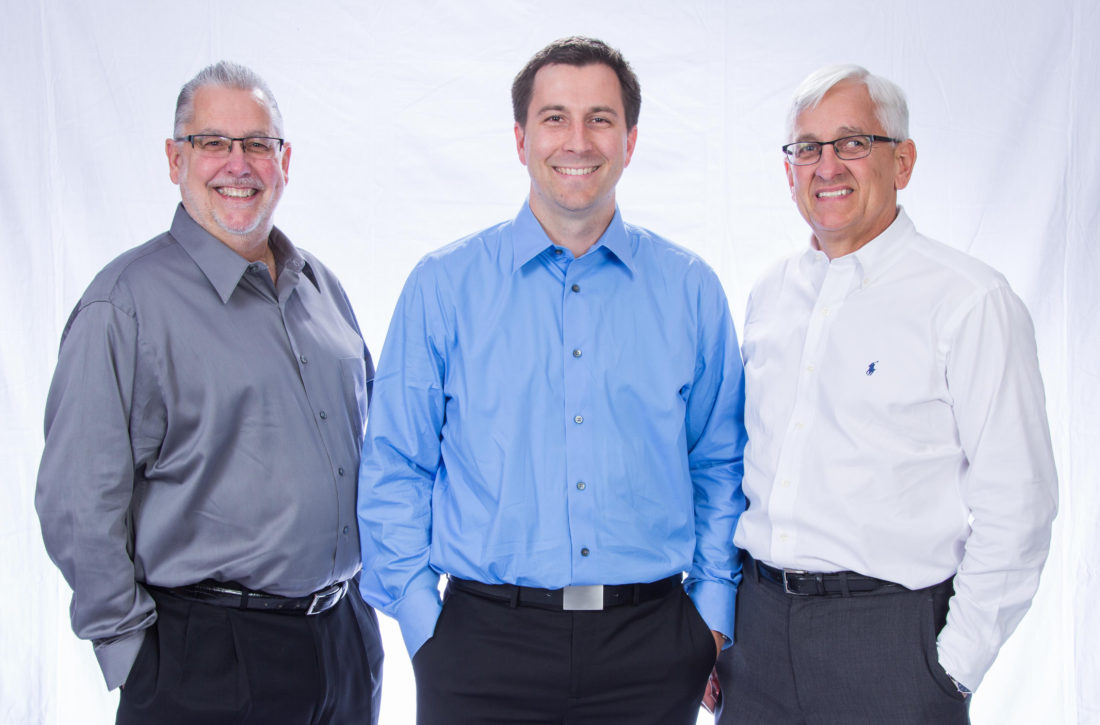 Ed Thoma Announces Retirement; Jeffrey Thoma Named Vice President of Thoma Electric
Prominent Central Coast company adds third generation to family business leadership
San Luis Obispo, CA – Thoma Electric, Inc., an engineering, design and construction business based in San Luis Obispo, has announced the retirement of Ed Thoma and the promotion of Jeff Thoma to Vice President and partner of the company, effective Jan. 1.
Ed Thoma and his brother Bill have been co-owners since buying their parents' business in 1985. Jeffrey Thoma is the son of Bill Thoma. Bud and Pearl Thoma founded Thoma Electric in 1961. The company currently employs 90 and is headquartered in San Luis Obispo. Bill Thoma will continue as president and CEO.
"I am very happy for my brother as he moves onto the next phase of his life," said Bill Thoma. "When Ed and I bought out our parents' business 32 years ago, our goal was to successfully continue their legacy of honesty and hard work. With Ed as vice president, and with the help of so many other talented employees, the company has enjoyed dramatic growth and has been privileged to work on numerous prominent projects throughout California."
When Ed and Bill formed their partnership, Ed assumed responsibilities for managing the Service and Service-Plus divisions of Thoma Electric. He currently is vice president of Thoma Electric. As many customers on the Central Coast know, Ed has been "We'll put the lights in for you!" with a commitment to quality and integrity.
In joining his father Bill in the company's senior leadership ranks, Jeff Thoma represents the third generation of the Thoma family to assume an ownership role. Following graduation from the University of California, San Diego, Jeff worked for Apple in Cupertino, before returning to San Luis Obispo in 2016 to join Thoma Electric as a Senior Professional Electrical Engineer.
"Our entire family is very proud of Jeff's accomplishments at Apple and how quickly he has been able to put his stamp on our family business in just the past year," said Bill Thoma. "Jeff is creative and has great business instincts and shares our core values. His new ideas and innovations support our vision for sustainable environmental design and construction."
"It's an honor and privilege to be in a position to carry on the legacy begun by my grandparents, and nurtured by my father and uncle. Their hard work has made Thoma Electric well respected in the design and construction community," said Jeff Thoma. "I look forward to adding to the tradition. I also look forward to being as active as they have been in the community's civic affairs."
For more than half a century, Thoma Electric has provided quality electrical engineering, design/build and construction services for commercial and business centers, government projects, agriculture, healthcare facilities and fire station/EMS centers. Its award-winning projects incorporate the best elements of innovation, sustainability and collaboration, and showcase distinctive design with lasting elegance.